FSSAI REGISTRATION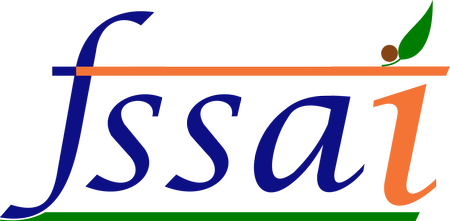 Share This Page
FSSAI REGISTRATION
What is FSSAI??
The FSSAI or the Food Safety and Standards Authority is an autonomous body established under the Food Safety and Standards Act of 2006 under the Ministry of Health and Family Welfare, Government of India. The FSSAI is established for promoting and protecting public health by implementing and supervision and regulation of food safety by appointing food safety authorities on a state level. FSSAI Certificate and FSSAI License are same which ensures the quality, purity and other important factors the customers can rely upon.
Who needs FSSAI Registration??
Eateries and food joints are one of the largest and fast-growing industries. People find comfort and enjoyment in dining outside and ordering food from restaurants and food establishments. The Registration of FSSAI license is also required if any business is selling packed food like pulses, ghee, etc. FSSAI license ensures that the people receive good quality food for their money and get the fresh food which will not effect their health. This license acts as proof and permission for any place dealing in food to be a legal and original manufacturer and distributor of cooked and processed foods that he intended to sell commercially to the masses. The license acts as a stamp of proof that a startup or sole proprietorship is a legitimate business that is dealing in food.
What are the different types of License?
There are three basic types of category of license:-
| License Type | Eligibility | Validity |
| --- | --- | --- |
| FSSAI Basic License | Annual turnover of the business is less than 12 lakhs | 1 Year |
| FSSAI State License | Annual turnover of the business is between 12 to 20 crores | 1 To 5 Years |
| FSSAI Central License | Annual turnover of the business is above 20 crores | 1 To 5 Years |
Documents Required
The documents required to FSSAI license registration are as follows:-

You will require to present the form which is completed and is signed and attested by the owner or the proprietor.

• As the owner, owner have to submit identity proof, in any way like Aadhaar card, voters ID card, driver's license.

• Address proof of the restaurant or business.

• If the business concern is company, LLP or Partnership having directors and/ or shareholders, then the directors have to submit Identity proof of each member or partner.

• Email ID and contact number is a must. If the company or startup has a phone and e-mail of its own, then both e-mails and phones numbers of the Proprietor or Director is required.

• A plan form of the food safety management.

• As your business or startup Busniess need to submit the proof of possession of the said premises. Documents like rent agreement, electricity bill, and any other such proof can be submitted.

• NOC from a municipal corporation or any such local bodies.

• If you have a high- end upgraded kitchen, then a floor plan of the kitchen is also required. It does not apply for smaller startup and kitchens.

• Inc case of Partnership Concern, partnership deed should be presented.

• Every kitchen and food business has a unique selling point. So, make sure to attach the list of food category is there with rest of necessary documentation.

• A list of the different types of heavy kitchen equipment (if any).

• Medical certificates of all the employees and partners required to ensure hygiene and quality checks.

• Smaller startups will not need all documents mentioned above.